Join Fastest Growing Online Bootcamp
100% Live Instructor training
The online boot camp is 100% live instructor-based training. We ensure that every student will get a quality education through the professional program.
Hand's on experience
The curriculum is based on industry-relevant case studies and world-class projects. We are providing hands-on experience through real-live projects.
​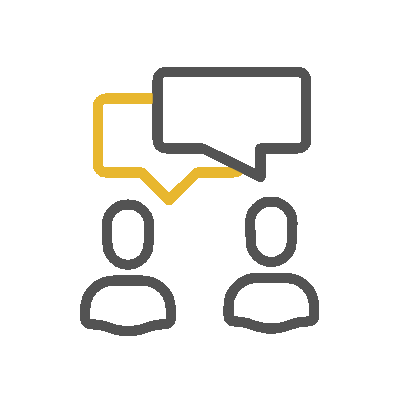 Career Counselling
We provide live sessions and webinars on career growth from industry experts, who work with big brands.
​
Community
Join the community of 2000+ freshers and working professionals. In last 2 years, we have transformed more than two thousand plus students' career through the professional programs.
Codeachive Learning is
Authorized With
Are you looking to start your career in
Reputed Companies?
Still, Confused?
Submit the form to get a
Consultation Call.
I have enrolled in Full stack python programming course. It was an amazing experience with Codeachive. It was a great opportunity for graduates who are interested in IT sector, The placement team is highly active with me till the end. Thanks to codeachive.
Siddhesh Patil
Full Stack Development
I personally thanks to the codeachive's teaching staff for sharing their technical knowledge and experience with me. 6 During these 6 mnths of training i have gained to many tech things from prashant sir. Also would like to thank vrushali mam for constant job support.
Zeeshan Khan
Data Science Bootcamp
Thank you for your constant support whenever I want. I really thank Prashant sir for the kind efforts in my projects and for giving the right feedback on time. Consistance placeemnt support by the end. Thank you so much.
​
Jasmin Dsouza
Data Science Bootcamp
I recently passed out in Codeachive Learning's data analysis course and I must say, it was a great experience. The course curriculum was easy and the hands-on exercises helped me to apply the concepts which I learned in real-world scenarios.
Rupali Koku
Data Analytics and python
Coming from a non-IT background jumping into the IT domain is a big task for me personally. But in the end really thankful for the job placement and the Technical Support.
​
​
Renuka Chaudhari
Full Stack Development
I was a part of a full-stack development class. It was a good session till the end. The faculty is supportive and kind. Rahul sir help me to get a job as per my selected career.
Thank you.
Atish Borkar
Full Stack Development
One of the things I appreciated the most about Codeachive Learning was the quality of the course material. The content was easy to understand and the platform was user-friendly, making it easy to navigate and complete the course.
Sneha Dakshya
Full Stack Development
Overall, I can recommend Codeachive Learning to anyone looking to upgrade their professional skills in the tech industry. The trainers are supportive and knowledgeable, the course syllabus is well-structured. Thank you for the job support in reputed company.
Aashish Jain
Full Stack Development
Read some of our past student's feedback on our

Success

Wall
Curious?
Give us a call today
Now, Upskill yourself without
leaving your current job.
© 2021 Codeachive Learning, All Copyright reserved.
Industry Relevant

PROJECTS
100% Practical learning that helps you to understand how data science works in the real world.
Stock Market Analysis using Python
Stock market performance analysis can be used to inform portfolio-building decisions and inform investors about buying or selling stocks. investment decisions.
Retail Product
Price Optimization
Learn the optimization process of Pricing decisions that are complex and influenced by various factors such as cost of goods sold (COGS), Market demand, competition, and desired profit margins.
Weather
Forecasting
With the use of weather data and algorithms, it is possible to predict weather conditions for the next n number of days.
Check credit
score
Check your credit score with a single click of your button. Learn banks and other fintech companies determine your credit score.